Master the art of financial conversations that reveal opportunities to grow more profitably.
Go beyond chatting about the numbers.
Develop actionable insights that get traction with your clients!
"We've worked with Rod Bristol of Profit Soup for a number of years and his presentation delivery is always understandable, engaging and on target."
Jill Kline
State Director
Wyoming Small Business Development Center Network
Use coaching and counseling techniques: choose the right approach for the best results
Calculate Breakeven PLUS: reveal the volume and costs that drive profitable growth 
Assess financials statements and KPIs: boost insights, set goals and execute a plan
Win the Race to profit: know the timeline to yield profitable sales before the cash runs out
$275 for One Registration
$195 for each Additional Registration
Lunch Included
Not a numbers person? No problem.
You will stay engaged with our active approach and practice applying your new knowledge in a day of peer-to-peer facilitated activities.
You will end the day with the confidence to put your new knowledge into action.
WHAT'S INCLUDED IN THE $275 REGISTRATION FEE?
Your registration includes one year access to our acclaimed on-demand financial training
"I just finished the !!!14 online courses!!!  and they are going to be game-changing for my financial advising sessions. Thank you!"
Scott Lindsey
Business Advisor
University of Houston-Victoria, Texas
Profit Soup Online is a fully interactive, self-directed course that brings first-class financial education to you – wherever you are – to make your financial coaching more impactful.
Five series totaling 14 different courses
Over 12 hours of curriculum
Monitored discussion boards where learners post questions, get answers from Profit Soup and comment on fellow students' posts
Accessible for all levels of learners on all devices, available 24x7
Tons of workbooks, case studies, checklists, calculators, and other coaching tools to aid in real-life application
"Profit Soup Online has become foundational for us. Our new franchisees are making better decisions during the critical early stages of their growth."
Lon Searle
Chief Financial Officer
Property Management, Inc.


New to Profit Soup?
We're not new to your world! We are experts in financial education used by many of the most successful franchises, corporate networks and trade associations.
Numerous SBDC centers use Profit Soup training to increase their counselors' and clients' financial expertise.
"It's an absolutely wonderful presentation! A wealth of knowledge for our clients."
Kyle R. Guelcher
Business Consultant
Idaho SBDC at Lewis-Clark State College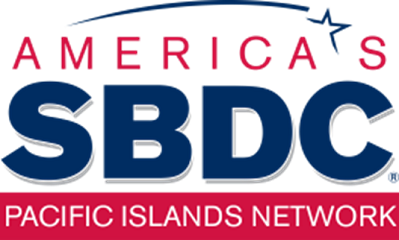 What You Can Expect from Profit Soup
A teaching approach that's fresh, engaging, and FUN for both counselors and clients
Tons of interaction and hands-on practice
Financial content based on real-life business challenges, not academic concepts
Case studies and examples based on real-life business challenges
Assessments, checklists, interactive workbooks and tools learners can use in their own businesses immediately
Complete the day feeling confident in your new financial knowledge and excited to put it to use.
"Wherever the lack of financial acumen gets in the way of success - that's where we want to be."
What do people say about their experiences with Profit Soup?
"Profit Soup has helped our new franchise owners grow extremely fast and manage money more effectively. For the last three consecutive years, a new owner has achieved enough second-year sales volume to rank in the top 10% of our existing owners.
The Profit Soup team is easy to work with, solve problems quickly and have produced an ace online environment that is second to none.
All of our new franchisees take Profit Soup online. We wouldn't do it any other way."
Bud Summers
EVP Of Operations
PuroClean Corp.
"The courses guide franchisees to assess their own records, review routines and results and adopt action plans that make an immediate impact on their businesses."
Charmian Overduin
VP of People and Performance
Poolwerx USA
"You're on your own pace instead of somebody just speaking to you. I thought that was a great approach. You put in your own numbers in and see where your company relates. That was helpful in real time."
Chad Sanchez,
Owner
Insulate SB
"The online platform that Profit Soup uses is great. There were chat rooms and questions. You could see the leaderboard of who was advancing through the courses and who was getting things done. It became a little bit of an internal competition. It was very insightful when you're making corporate decisions to help a customer grow their business."

Sarah Kaestner
Regional Sales Leader
Owens Corning