Why Should You Become a Certified Profit Lab Facilitator?
Certified Profit Lab Facilitators are trained and licensed to leverage their financial training and consulting services using Profit Soup Online financial training resources. Our curriculum drives...
- profitable growth for your clients
- counseling and capital opportunities for your office
Picture this!
Your client completes the breakeven series of courses online. Then they come to your office, and you review their work and help them settle in on a profit goal, and a sales goal that will yield the target profit.
Or this!
Six of your clients complete the courses online and meet for an in-person or web-based Profit Lab to share their insights and roadblocks with you and a group of like-minded business owners. In the one-hour meeting, you strengthen your consulting relationship and facilitate moving six business owners closer to their profit goal!
How to Become a Certified Profit Lab Facilitator
Complete the facilitator training curriculum including:
Successful completion of all 14 Profit Soup Online financial courses (12 hours)
Attend four Profit Lab Facilitator Training webinars
Our next Profit Lab webinar series starts September 15.
Your Investment: $295 per year, per certified facilitator
Who Should Take Advantage of the Program?
SBDC Counselors, Training Managers and Center Directors who…
...recognize their clients need more financial savvy ASAP.
...know their financial coaching isn't getting the traction it could.
...seek ways to counsel more business clients in less time.
Why Hybrid Learning?
Hybrid Learning Works! Read the blog!
Clients gain essential financial know-how by completing top-rated online financial training and come to you eager to apply what they learned at a live Profit Lab facilitated by you.
What do clients say about their Profit Lab experience?
"The Profit Soup program exceeded my expectations. I learned a lot about the financials and really enjoyed the program. While taking this course my business has improved like crazy."
Aminah Paz, Sweet Treats by Amina
"We've gained a lot in communicating business finance. I learned what I didn't know. And now we are applying it in the business."
Rocio Salazar, Rocio's Hair Salon
"We gained a lot from the Profit Soup course and we are delighted! Before the course we didn't know how to speak in financial terms or how to understand them."
Alfonzo and Cleo Terrazas, Frozen Delight
Pima Community College SBDC and the City of Tucson recently teamed up to bring a hybrid learning experience combining Profit Soup Online financial training and live classroom discussions facilitated by Pima CC SBDC Director Sue Oliver. Hear what learners had to say about their experience in the video below.
"I have no doubts that folks in this (Profit Lab) program are not only going to be even more successful, they're going to be able to turn around and support others that are coming behind them."
Sue Oliver
Director, Pima County Community College SBDC
What Financial Coaching and Training Resources are Available?
Train-the-Trainer - learning cohort with your peers (4 Webinar Sessions)
Get familiar with the tools in your Profit Lab Facilitator's Tool Kit
Select discussion questions and learning activities that resonate with learners
Practice using coaching techniques that lead clients to insights and action
Learn how counselors, coaches, and trainers use hybrid learning to bolster their services
Profit Soup Online financial curriculum (14 courses, 12 hours)
Preferred pricing for your clients
Clearly defined learning objectives for each course
On demand, any time, any device
Contemporary adult learning designed to accommodate varied learning styles
Interactive, hands on and entertaining
"Your Own Business" exercises for your clients that spark action-oriented consulting conversations
Choose which courses to engage with your clients. It's NOT an all or nothing deal!
Profit Lab Facilitator's Tool Kit
Facilitator's Guide with tips for making Profit Labs interactive, engaging and impactful
Slide decks with Profit Soup licensed images, facilitator scripts, icebreakers and more
Sample discussion questions to get your groups talking about what matters most
Profit Soup's excellent support and advice for managing your cohorts
Not a financial person?  No problem. With Profit Soup behind you, you can facilitate impactful financial conversations with confidence.
What You Can Expect from Profit Soup Online
A teaching approach that's fresh, engaging, and FUN
Financial content based on real-life business challenges, not academic concepts
Access that's 100% self-directed. You and your clients decide which courses at what pace
A flexible curriculum - clients pay only for the courses you choose
A scalable solution. You can license one user or hundreds
Case studies and examples based on real-life business challenges
Assessments, checklists, interactive workbooks and tools learners can use in their own businesses immediately
Courses available any time, on any device
Counselors and clients will complete the courses feeling confident in their new financial knowledge and excited to put it to use.
Used by Networks You Know
Profit Soup Online is used by many of the most successful franchises, corporations and business associations including numerous SBDCs.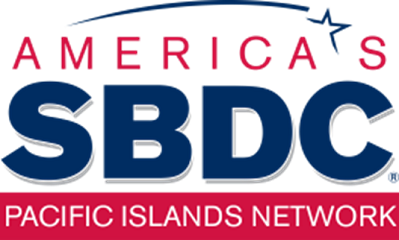 "I just finished the !!!14 online courses!!!  and they are going to be game-changing for my financial advising sessions. Thank you!"
Scott Lindsey
Business Advisor
University of Houston-Victoria, Texas
"It's an absolutely wonderful presentation! A wealth of knowledge for our clients."
Kyle R, Guelcher
Bsuiness Consultant
Idaho SBDC at Lewis-Clark State College
Frequently Asked Questions
Certain series are particularly great for new businesses.  Many franchise systems require new franchisees to complete our Breakeven PLUS series before opening!  Even experienced owners benefit from refreshing and refocusing their financial review routines.  Our courses lead them to evaluate their own financial management habits while they build business improvement plans for their companies.
Course Content that Delivers
A Fresh Perspective on Financials
Lay your foundation for financial focus with these two introductory courses.
Breakeven Plus: Your Profit Planning Power Tool
Start planning for profit instead of hoping for it. Master "the Magic Number" model for more profitable decision-making.
Better Financials, Better Decisions
Learn what your financial statements are really telling you about the health of your business.
Evaluating Financial Performance
Use financial ratios to measure results and set goals for improving productivity, profit, cash flow and financial strength. Track KPIs to drive sales and benchmark against what the best in the business achieve.
Building a Business Improvement Plan
Apply your command of financial statements and business ratios to evaluate and grow our case study company. Then build your own plan to take your business to the next level.
Bonus Tools That Make Learning Stick
Bonus #2
Profit Planning Calculator
Bonus #3
Financial Assessment Workbook
Bonus #4
Complete Guide to Ratios That Mean Business
Bonus #5
Tips for Better Cash Flow
Bonus #6
Peer-to-Peer Discussion Boards
Bonus #7
Online Q&A with Profit Soup Instructors
Planning a Training Meeting?
We also do live workshops. Let's brainstorm with you to dial-in a powerful training addition to your next state meeting or conference.
Our financial curriculum is extensive. Our delivery is participant-centered, fresh and engaging and our materials are resource-rich so learners can immediately implement what they experience in the sessions. We have topic options suitable for business novices to financial coaches.