With encouragement and guidance, strategic thinking and creativity, we cultivate breakthroughs.
Meet Barbara Nuss
"Wherever the lack of financial acumen gets in the way of success – that is where we want to be." Barbara Nuss, Profit Soup
Barbara Nuss is the founder and president of Profit Soup. She is a teacher, business advisor, passionate advocate for better business thinking, wanna be golfer and guitar playing CPA. While she is ardent about helping business people understand the financials, her focus is on the future. She has thoroughly enjoyed putting Profit Soup's recipe for success – Measure, Understand, Get it Done – into the hands of business owners and managers across the United States, Canada and Australia.
She has authored financial benchmark studies in numerous industries for franchise clients, buying groups, co-ops and trade associations. She is also a frequent speaker at franchise and association conventions, boosting financial acumen and confidence in a non-threatening, no-nonsense, naturally approachable style. She is a frequent facilitator for industry peer group meetings and strategic planning sessions giving her a unique perspective of the long and short-term challenges that business decision makers face each day.
Barbara Nuss
1.206.282.3888 – office
barbara.nuss@profitsoup.com
Meet Brett Shorts
"The challenges that businesses face are constant and ever-changing. Helping leaders tackle them head-on is what sets my thinking on fire." Brett Shorts, Profit Soup
Brett Shorts has worked alongside leaders in small to multi-national companies for over 15 years. On this journey he has gained an in-depth understanding of the realities and challenges common to many large industries – including retail, publishing, franchising and financial services. His problem-solving wizardry gained a strong foothold through his involvement on numerous business development, capital, and IT projects. As a result, he excels at building comprehensive financial models and business plans, and at implementing business intelligence and performance dashboards – all important pieces of strong and profitable operations.
At home, Brett enjoys spending time with his wife of 16 years and five children, ranging from 12 years-old to 4-year-old twin daughters. When they're not watching ice hockey or dance recitals, they enjoy road trips, the outdoors and anything involving our National Parks!
Brett Shorts
1.314.503.3633 – office
brett.shorts@profitsoup.com
Meet Steve Abercrombie
"There is nothing that delights me more than playing a part in guiding a business towards greater success." Steve Abercrombie, Profit Soup
Steve Abercrombie knows why having financial knowledge of your business model is the absolute key to success. He brings passion and personality to his presentations and conversations with a common-sense approach and always-compassionate personal style.
He has a talent for rallying the troops behind improvement initiatives by communicating the financial story of the business to owners, management teams and key staff. He helps profit makers from all parts of the company connect their activities and decisions to financial success by providing ongoing structure and support around company goals and strategic steps.
With his vast banking experience, Steve has helped many clients prepare their businesses for the financial scrutiny of lenders and investors when financial restructuring or expansion is imminent.
He enjoys playing golf and spending time with his 4 grandchildren.
Steve Abercrombie
1.206.282.3888 – office
steve.abercrombie@profitsoup.com
Meet Jody Gabrielson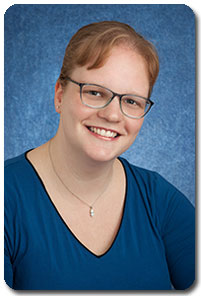 "As much as I love technology, I love empowering others by making the right kinds of numbers accessible and usable." Jody Gabrielson, Profit Soup
Jody Gabrielson is a versatile finance professional with five years of progressive experience in both service and manufacturing organizations. She earned her MBA and went on to support the CFO and VP of Finance at a multi-million dollar consumer electronics company. Jody is a practiced strategist with an intense focus toward making finance accessible and usable, empowering others to leverage that knowledge for long-term profitability and achievement of objectives.
Jody's technical skills include advanced Excel and database programming as well as extensive reporting and forecasting, including budgeting, cash projections, working capital analysis, ROI, variance and financial statement analysis. She emphasizes making processes more efficient and achieving collaborative, meaningful results.
Jody Gabrielson
1.206.282.3888 – office
jody.gabrielson@profitsoup.com
Meet Lauren Owen
Lauren is an inspiring business coach and facilitator who specializes in helping closely held businesses, particularly family businesses, achieve successful ownership transitions and effective teams within their companies. She is a long-time associate and frequent collaborator with the Profit Soup team.
Lauren has successfully launched peer groups inside several major franchise organizations, trade associations, and industry groups. She is also an experienced facilitator for industry peer performance groups. She has designed and delivered numerous facilitator training programs.
Her 25+ years of experience in this area across diverse industries has given Lauren keen insights into the critical factors required for superior company performance and successful successions.
Lauren's home base is in Seattle, however she has worked with clients across North America and Australia. She enjoys travel, yoga, and exploring new cultures in her spare time.
Lauren Owen
1.206.427.2856 – office
lauren.owen@profitsoup.com
Meet Stuart Donaldson
"To inspire people to believe in the possibility of greater success and help them make it happen is the vision that keeps me going every day." Stuart Donaldson, Profit Soup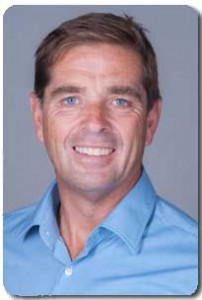 Stuart Donaldson delivers Profit Soup workshops, coaching and business planning in the land Down Under, as Profit Soup's Australian licensee. As an engaging and entertaining presenter he works hard to transform financial concepts from confusing and complex to simple and intuitive. During his tenure as a business leader working with major Australian banks, he gained his deep understanding and expertise in the important drivers of success for business owners.  He has worked extensively with SME's and entrepreneurs managing growth and creating sustainable financial management disciplines that build stronger and more valuable businesses – making him an ideal fit for the Profit Soup team.
Stuart's passion for surfing has taught him that even when you are intensely focused on the moment, wipe outs can occur – on the waves of oceans and in business. Success in such volatile environments requires knowledge, technique, structure and discipline. It is here where Stuart¹s keen ability to communicate and his passionate approach prove most valuable.
Stuart Donaldson
+61.448.248.290 – office
stuartdonaldson@banyanco.com.au